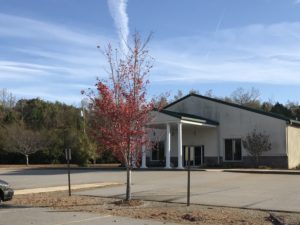 Welcome to the web home of Central Oconee Church of Christ!  We are glad you have stopped by our virtual home!
As you explore our site,, we hope you find the information edifying and beneficial to you.  If you have any questions, please contact us!  We'd love to have you visit with us and see if our family is the right fit for you and your family.  We may be a small congregation, but we are proud to be a part of this community and sharing God's word.
Our goal is to serve Christ by doing as He would do, serving Oconee County with a hand of fellowship and love. We've been actively involved in evangelistic work as well as a number of community activities through the years, including  a food pantry as well as mission work in the Philippines and Honduras.  In years past we have participated in the Oconee County Relay For Life.
Our hope is to reach out to this community with His grace and His word.
Our desire is for you to join us when you can!
Check us out on Facebook!